Integrating different disciplines of knowledge, experiences and talents.
ASSURANCE AND NON-ASSURANCE


SERVICES FOR ALL KINDS OF BUSINESSES

We provide all kinds of assurance and non-assurances services to any business in Sri Lanka, at any stage of the business.
ABOUT

US

Dasanayaka Associates (DA) is a firm of Chartered Accountants specialized in Tax and Regulatory Consultation. Our corporate office is located at No 16, Shady Grove Avenue 36th Lane, Colombo 08, Sri Lanka. We are associated with SGY Chartered Accountants based in Dubai, India and Pakistan, a network member of SFAI International which is one of the largest network firms for audits and consultancy.

Real-life business experience gained by our team over the years has led us to redefine the expectations of the clients from a firm of Chartered Accountants. We have identified the need to provide personalized level of services aiming to maximize our client's wealth by providing integrated solutions while helping to secure and develop businesses without compromising ethics and social responsibilities.
YOUR BUSINESS IS

OUR RESPONSIBILITY
TAX CONSULTANCY
Main two branches of the tree of taxation are the Tax Planning and Tax Compliance. We provide our expertise services to optimize the tax planning of our clients and to increase the level of compliance with the taxing statutes.
Read More
Our detailed tax advisory services include following,
Tax compliance services for corporate & non-corporate clients.
Overall tax BPO services.
Tax policy impact studies.
Tax planning studies.
Tax compliance reviews.
Handling of Inland Revenue audits and queries.
Tendering petitions of appeal and relevant legal submissions.
Representing clients at the Inland Revenue Department / Tax Appeals Commission.
Liaising with legal counselors for Court proceedings.
Formulating opinions/clarifications.
Transfer pricing advisory services.
Tax due diligence services.
RAMIS consultations.
Obtaining tax refunds.
Obtaining tax clearances.
Obtaining tax registrations.

AUDIT AND ASSURANCE
The fundamental purpose of financial statements audit is to provide independent assurance that the financial statements are prepared and presented by the management in all material respects, in accordance with Financial Reporting Standards or another identified financial reporting framework, enhancing the degree of confidence of the intended users of the financial statements. Our team can provide you with audit & assurance services that deliver real value and support investor confidence.
Read More
Our services include,
Audit of Financial Statements
Reporting on factual findings based on agreed-upon audit procedures
Review of financial statements
Compilation of financial statements
Examination of prospective financial information
Special purpose audit engagements
Assisting in complying with Sri Lanka Accounting Standards
CORPORATE ADVISORY
Our corporate advisory services helps to identify untapped opportunities for sustainable growth of business organizations. We being a well experienced firm in all the relevant aspects, provides following corporate advisory services which could directly enhance the value.
Read More
Our Services Include,
Business Valuations
Strategic / Corporate Planning
Financial Projection
Risk Advisory
System Audits
Due Diligence to assist prospective investors
Designing of systems and procedures manuals
Mergers and acquisitions (M & A)
COMPANY SECRETARIAL
Our company secretarial services ensure the compliances with all legal and statutory requirements that are applicable and reduces client's time and burden to keep up with the multitudes of statutory records.
Read More
Our Services Include,
Company Incorporation
Company dissolution and liquidation
Company mergers and amalgamations
Branch registration and compliance services
Annual compliance services including preparing & filing annual returns
Convening and handling board/ shareholders' meetings
Attending to formalities for the fulfillment of requirements laid down in the Companies Act
Providing a registered office for companies for statutory registrations
Statutory registers maintenance
Preparing resolutions
Share transfer/ allotments/ buyback managing
Managing bonus/ right issues
ACCOUNTING SUPPORT
We offer variety of bookkeeping and accounting support services which will provide you an ease of concentrating on your core business activities.
Read More
Our services include,
Assistance in the initial setting up and designing the full set of accounting records
Monthly accounting and book-keeping services
Compilation of management accounts
Preparation of annual financial statements
Annual audit assistance
Inventory verification and reconciliation
Fixed assets register preparation
Updating existing fixed assets register
Carrying out physical verification and coding of fixed assets
Accounting reconciliation service
Processing of payrolls and maintaining records
Calculation and remittance of statutory payments
Staff gratuity payments and annual provisioning
Filling of statutory returns
WHY

CHOOSE US

We always deliver you trusted and sustainable solutions, increasing the ease of doing business.
Logical Solutions
Our solutions are always rooted in a real business case thus, the sustainability is assured to a greater extent.
Integrated Solutions
Our solutions are provided by integrating different experiences, knowledge and talents.
Best combination of professionals
Our team comprises of Chartered Accountants, Legal Counsels and experienced tax professionals.
MEET

OUR TEAM

DA is led by a well experienced team of professionals with both academic as well as professional qualifications. Our engagements are regularly evaluated by an independent bench of legal counsels as well as our associated office based in Dubai.
Prasad Dasanayaka - (FCA, ACMA)
Precedent Partner
Read More
Mr. Prasad Dasanayaka (FCA, ACMA)
, our Partner, is a Fellow Member of the Institute of Chartered Accountants of Sri Lanka as well as an associate member of the Institute of Certified Management Accountants of Sri Lanka, having more than fifteen (15) years of experience in Tax & Regulatory Advisory Services of clients from various industries including Banking and Finance, Insurance, Manufacturing, Hotels, Health Care, Tourism, Infrastructure Development, Information Technology, Trading, Plantations, Money Market, Capital Market, Construction and Etc.
He is actively working with the Department of Inland Revenue to obtain clients the up-to-date tax revisions and information. He has been lecturing on the taxation in reputed institutions and public speaker on taxation. While steering the firm, he heads the Tax & Regulatory Advisory Division. Also, he is the author of Quick Guide For Income Tax Computation (ISBN: 978-624-95592-0-2) and is well conversant in Tax Law and Regulations of Sri Lanka including knowledge in international taxation.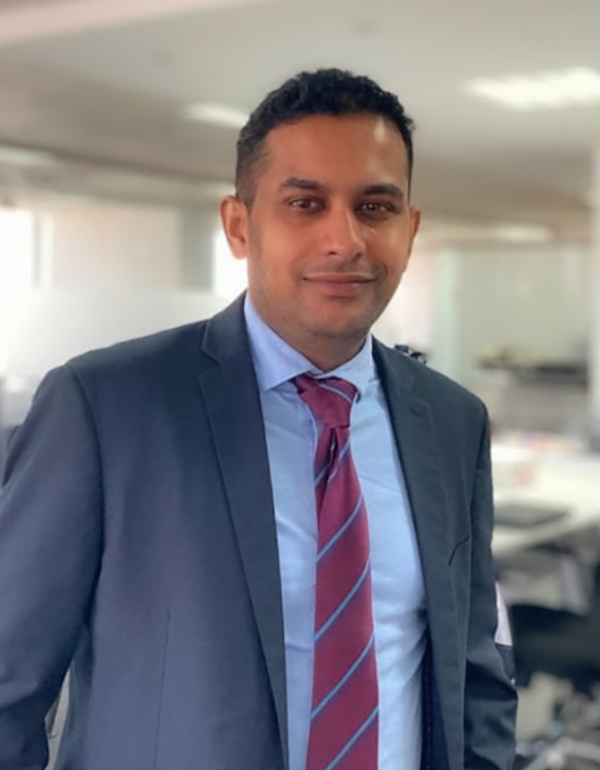 Dinuka Perera - (FCA, Bsc (Finance) sp.)
Partner
Read More
Mr. Dinuka Perera (FCA, Bsc (Finance) sp.), our Partner for Audits and Assurance Engagements, is a Fellow Member of the Institute of Chartered Accountants of Sri Lanka and graduated from the department of finance of the University of Sri Jayewardenepura, having more than fifteen (15) years of experience in Accounting and Auditing services.
He has been engaged on quality control review on the audit engagements in UK and Africa.
While engaging in Audit & Assurance services, he heads the international relationships we have in Gulf Region, Australia, India and Pakistan. He is well conversant in Accounting and Financial Reporting Services including Sri Lanka Financial Reporting Standards implementation assignments and application of Accounting Standards.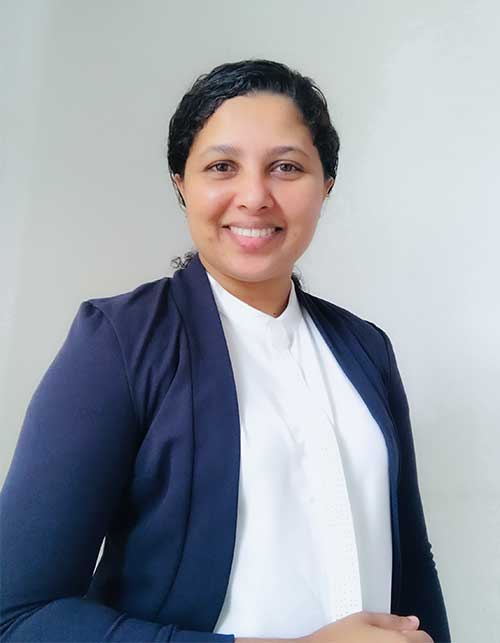 Kaushalya Perera - (ACA)
Senior Director
Read More
Miss. Kaushalya Perera, Senior Director for Tax & Regulatory Advisory Services is an Associate Member of the Institute of Chartered Accountants of Sri Lanka.
She counts over 12 years of experience in handling multiple tasks in the Tax & Regulatory Advisory Services. She has excelled in Tax Planning, Strategy Implementation, Tax Compliance and Administrative Services. She is also well conversant in Tax Law and Regulations of Sri Lanka including knowledge in international taxation.
Our

Testimonials

What our clients say?
I am really happy the way Prasad and the team consult us. It is really convenient, professional and adding value to our organizations.
Chief Financial Officer
Slim Pharmaceuticals (Pvt) Ltd
It is a pleasure to comment on the knowledge base of DA and the professional use of the same.
Finance Controller
Capital Alliance Group
We are really happy about the services provide by your firm, whether it is a basic compliance matter or a high-end interpretational matter. Really adding value to any organization.
Assistant General Manager Finance
Associated Motor Finance Company PLC
Our clientele comprises of valued corporate and non-corporate clients including quoted public companies and multi-national companies which testifies the competence in the services provided by us. Given here are some of the clients with whom DA has been associated and servicing in the recent past.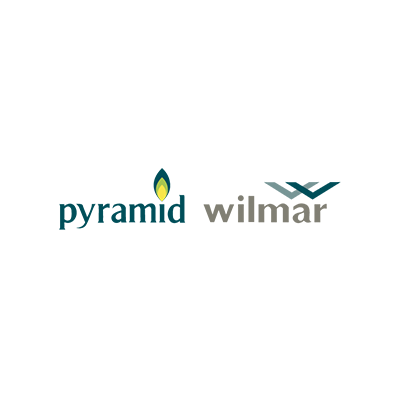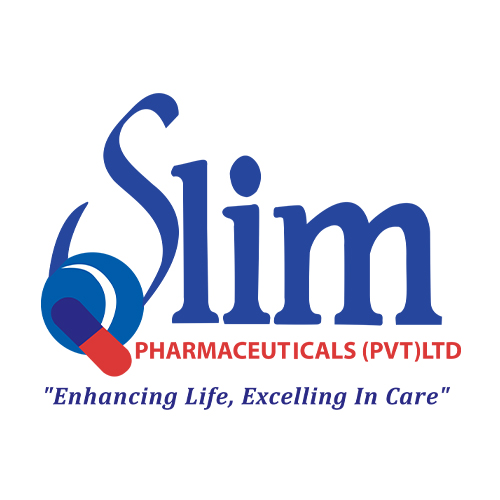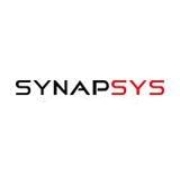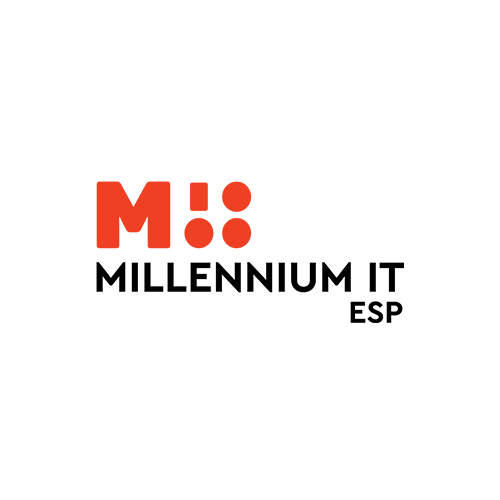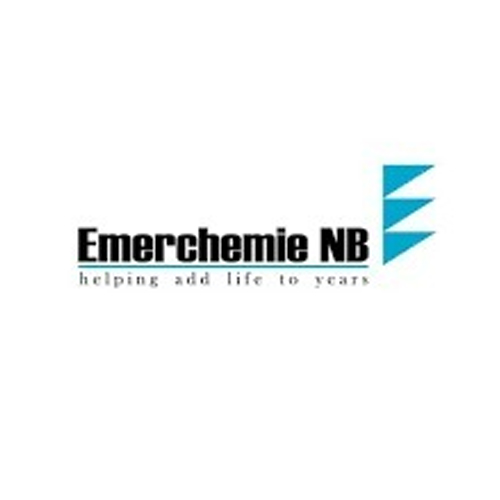 TO BECOME A CLIENT
Ready to

Get Started?

Please, submit the form to get a consultation. After processing your query, a manager will contact you within 24 hours.
We Are

LOCATED AT
No 16, Shady Grove Avenue, 36th Lane, Colombo 08, Sri Lanka.